Hone Landscaping
Hone Landscaping is a Seattle Area landscape construction company specializing in almost all services such as retaining walls, drainage solutions, and hardscaping. Like many of Bigfin's clientele, Hone Landscaping needed a website refresh. They described their old site as busy, not organized, and structurally outdated.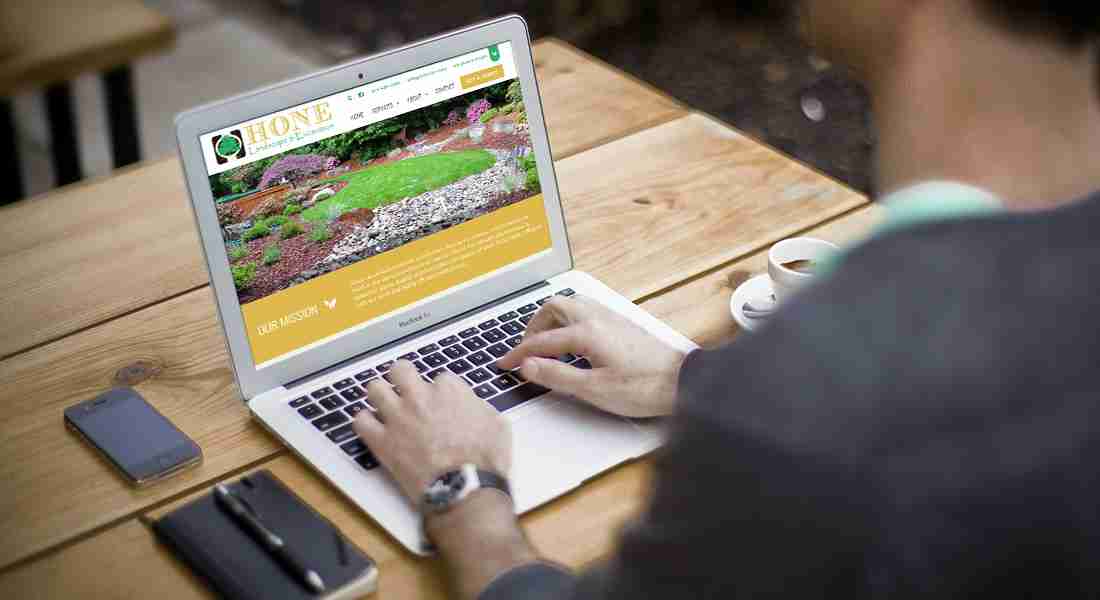 Web Design & Development
Bigfin started by creating a hierarchy structure based around the organized content provided by Hone Landscaping. We found that the most efficient way to funnel users to the information that they were looking for was to use imagery and clear subject headings. Incorporating photographs of their landscape projects was important, as well as the description of services that they offer. We highlighted this by adding a small grid of photos and descriptive text on each interior page design, as well as a sidebar navigation to make moving around the site ultra-easy. 
Results
Hone Landscaping was very happy with the end result of their new site. The homepage succeeded in creating a stronger hierarchy for users to find exactly what they are looking for, as well as showcasing some of their favorite projects. The new site was built on a simple platform that was suitable for regular updates by the people at Hone Landscaping. 
Contact Us