Bob's Smart Home
Bigfin was excited to hear about our second opportunity to work with Bob's Heating & Air Conditioning. Bob's newest division, Smart Home, offers integrated, world-class, home automation packages. Lights, door locks, television, audio, thermostat and even the security system intelligently work together to establish a seamless daily routine. When approached, we knew we were up for the task to design a requested microsite for their new Smart Home division.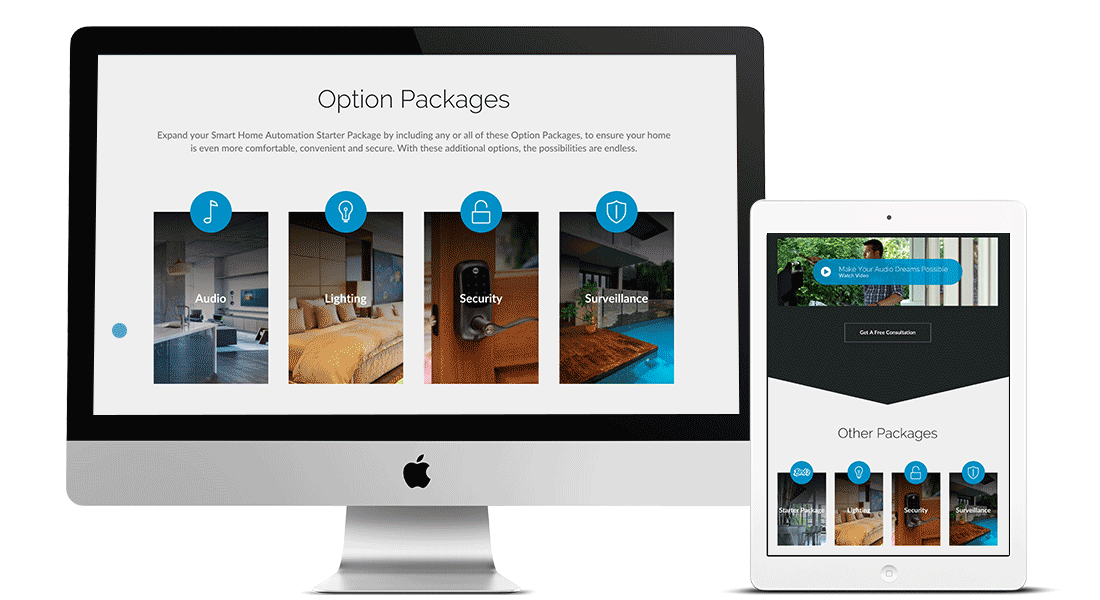 Web Design
Bigfin's main objective was to create exactly what the client asked for, an edgy, shiny black microsite to showcase their newest Smart Home offering. Vehicle wraps and a logo were already supplied by the client, which served as great influential design sources. With a clear vision and diligent planning, Bigfin morphed Bob's Smart Home site into a bold, clean, impactful design.
Results
Bigfin's combined site design efforts lead to 18 promising leads for Bob's Smart Home in their fourth quarter. Six of which were from their contact form and 12 interested in their newsletter information. Not to mention, a pretty snazzy site.
Contact Us