Google+ No Longer Requires You to Use Your Real Name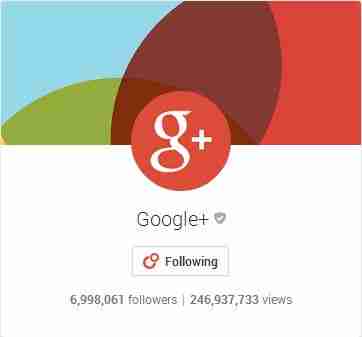 Google+ is an essential part of any social media marketing effort. Aside from being a great place for businesses to network with customers and share links that attract web traffic, Google+ is also part of an all-in-one hub that contains your company's YouTube account, business account, page insights and more.
Google's recent move to consolidate Google Places and Google+ Local Business Pages into one unit called Google My Business has made Google+ more streamlined than ever for business owners, quickly connecting business page owners and their designated admins to reviews, analytics and other useful information and tools.
Google+ Ditches Real Names Policy
Since Google+ is so valuable to businesses, it's vital to stay on top of relevant new developments. For example, the social network announced last week that it was allowing users to join Google+ and create a profile without being required to use their real names.
Previously the social network had a policy in place that insisted a user sign up with his or her real name. This was done in an effort to encourage an atmosphere of authenticity. Now that Google+ has become more established, however, the social network has decided to give in to the pleas of its users and allow people to sign up under any name they choose.
"Greater authenticity was actually one of the big successes: it set the culture to be one where people, by default, act as themselves rather than as a persona," wrote Google+ Chief Architect Yonatan Zunger, in a comment following the social network's announcement. "That makes a huge difference to how people behave, and now the culture is stable enough that it's OK to relax that."
Google+ has been slowly dismantling the real names policy for a couple years now, starting with +Pages in 2012, YouTube users in 2013 and ending name suspensions in 2013, Zunger pointed out.
Orkut Shutting Down as Google+ Grows in Prominence
As Google invests more time in making Google+ more accessible and expanding its features and capabilities, the search engine giant is moving away from older, less successful social outlets, like Orkut, which will be officially shut down Sept. 30. Orkut is Google's oldest social network, dating back 10 years.
The Takeaway
We think Google+ doing away with their real names policy could encourage more users to sign up to use the service, which could give Google+ a much-needed prominence boost against competitors like Facebook and Twitter. Right now, brands tend to be less active on Google+ than other social outlets, Search Engine Watch reported, so businesses that are active on Google+ now may be able to draw more attention to their social media marketing efforts through Google+ than other outlets that are more business-saturated.
About Bigfin.com
Bigfin.com LLC is an industry leader in digital advertising, including microtargeted display ads and mobile phone ads. We also offer comprehensive digital marketing solutions including SEO, local search, custom web design and social media marketing. Looking for online marketing or website design services? Contact us online or by phone at 425-822-8200.