Facebook Cracks Down on Businesses Begging for Likes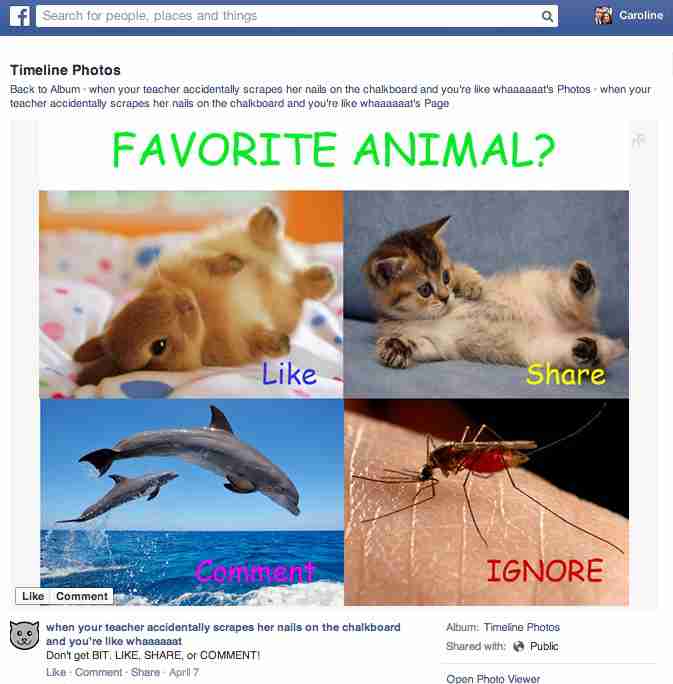 Businesses that want to share good content with their followers on Facebook will need to change their tactics now that Facebook has taken action to reduce News Feed spam.
A new Facebook News Feed update takes aim at people and pages that use a tactic called "like-baiting" to lure people into clicking on the links they post, according to the Facebook Newsroom.
Stop Asking for Likes and Shares
For years, Facebook business page managers have tried to maximize exposure to the content they post by asking their followers to like, share or comment on the post. This simple suggestion had the potential to greatly expand the reach of an organic post, as each of these actions spreads the content to the Feeds of more Facebook users.
This tactic will now backfire in a big way. Facebook defines like-baiting as any post that "explicitly asks News Feed readers to like, comment or share the post in order to get additional distribution beyond what the post would normally receive."
As a rationale for this action, Facebook pointed to their in-house surveys that revealed like-baiting posts were 15% less relevant to Facebook users on average when compared to other posts that don't use such tactics.
Stop Sharing the Same Content Over and Over
Another tactic addressed by the most recent Facebook News Feed update is people and pages that share the same content over and over again in an attempt to increase its exposure, Facebook Newsroom explained. Facebook's News Feed will now show significantly fewer of these types of posts.
The Takeaway
While Facebook's News Feed update is primarily targeted at heavy spammers, business page managers who just want to share great content with their followers may be affected as well.
These changes come on the heels of many months of Facebook making it more difficult for business pages to share organic content with their followers. Many believe this action is meant to push more businesses to purchase Facebook ads.
About Bigfin.com
Bigfin.com LLC is an industry leader in search engine optimization, web design and social media. Looking for online marketing or web development services? Contact us online or by phone at 425-822-8200.
Image via Newsroom.fb.com/